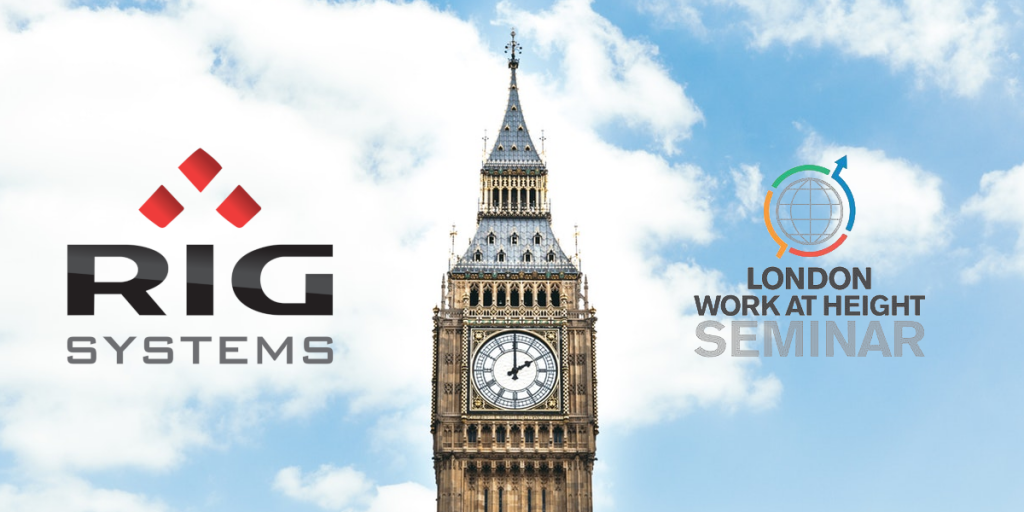 There's never a dull moment here at RIG Systems, and it's fair to say that it's been a wild couple of weeks. Between various courses taking place at our facility in Devon, our mobile confined space training unit travelling all over the country, and the seemingly endless heatwave making every day feel like a holiday, we somehow found time to pull together a full exhibition stand for the much anticipated 2018 London Work at Height Seminar.
---
About the LWAHS
The London Work at Height Seminar, commonly abbreviated to LWAHS, is an annual exhibition conceived and designed to showcase the very best from the working at height world. From suppliers and manufacturers, to innovators and crediting bodies, the who's who of working at height were all in attendance this year. The day itself is broken down into seminars by various guest speakers – including David Thomas, an IRATA advisor – a Q & A session, a workshop by the AIF (Access Industry Forum) and the general hustle and bustle of attendees taking a look around each stand for the newest, most efficient ways to work safely at height.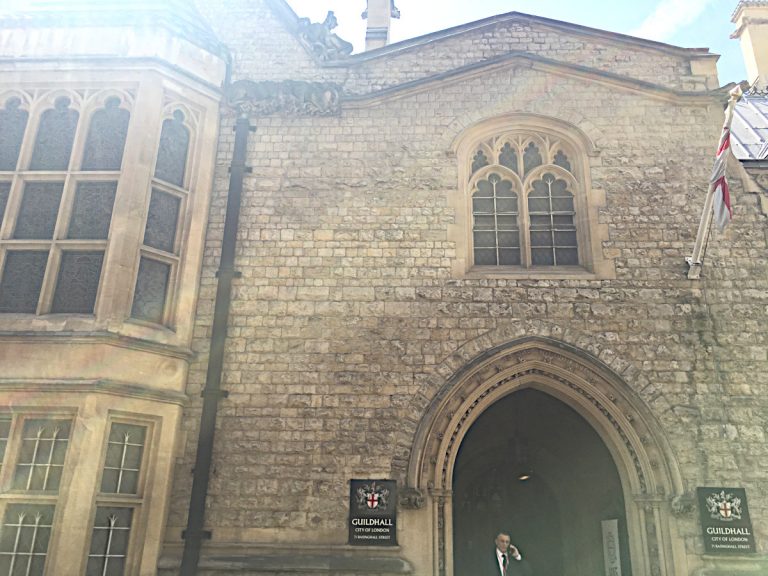 Our Day
We travelled up to the "big smoke" the night before the show to get a good rest and be fully prepared for the long day ahead of us. The morning involved a big breakfast and a quick drive over to London's Guildhall, a beautiful building steeped in history that was our home for the day. When we arrived, our van full to the brim with equipment, we quickly unloaded and began setting up our stall, with the help of our good friends Massimo and Federica from Climbing Technology.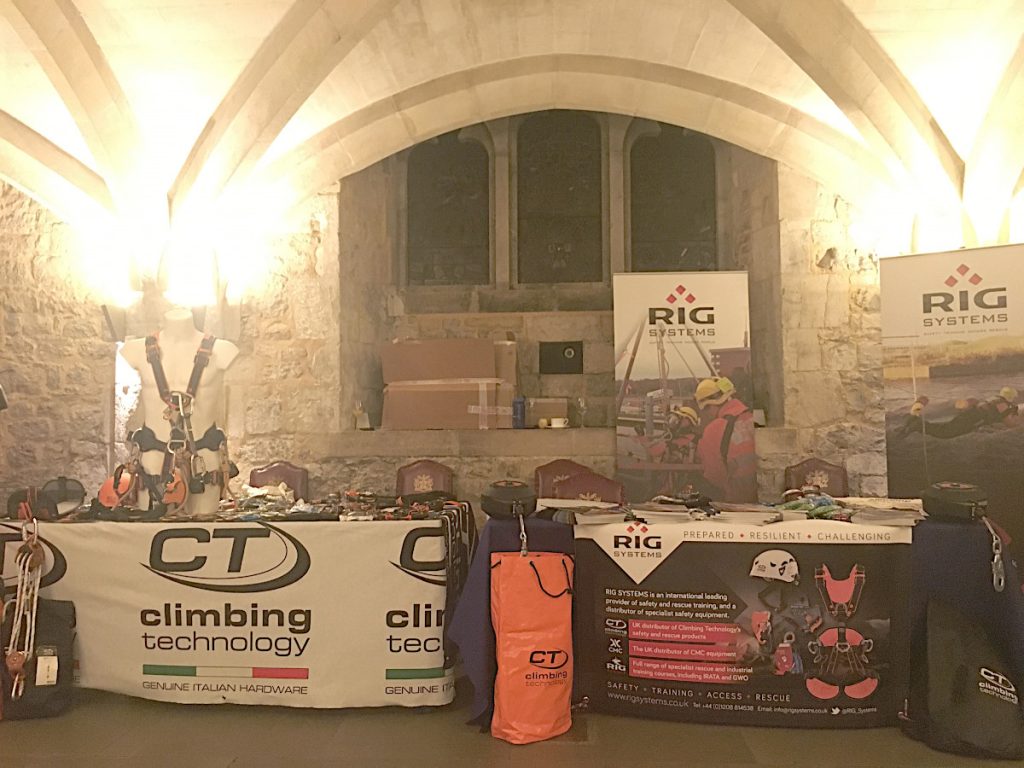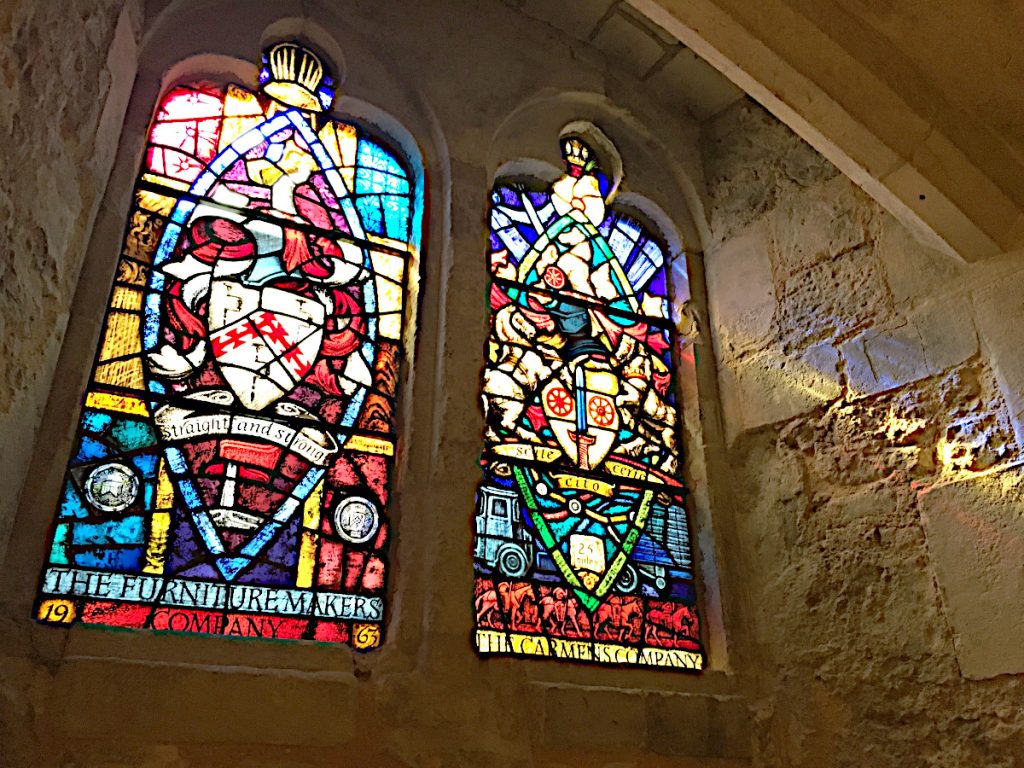 As the UK distributor for Climbing Technology's professional range, and as a fully-accredited IRATA and GWO training centre, we were unique to this year's show as the only company who both supplied equipment and training courses, instead of manufacturing, and we had a fantastic time running through all of the things we do here at RIG. We had a few moments, however, to have a wander around and take in the atmosphere of the event ourselves, as well as check out many of the other stands. We chatted to Lyon, Harken, DMM, Camp Safety, FieldSense and NLG (Never Let Go) but there were many others there including IRATA International, English Braids, Petzl, and Total Access. The room was packed with gadgets and innovations, and it was great to walk around and get the inside scoop on the newest products. The best part of the day was being fortunate enough to be neighbours with Climbing Technology, which offered us a great opportunity to learn direct from the source about some of our favourite pieces of kit.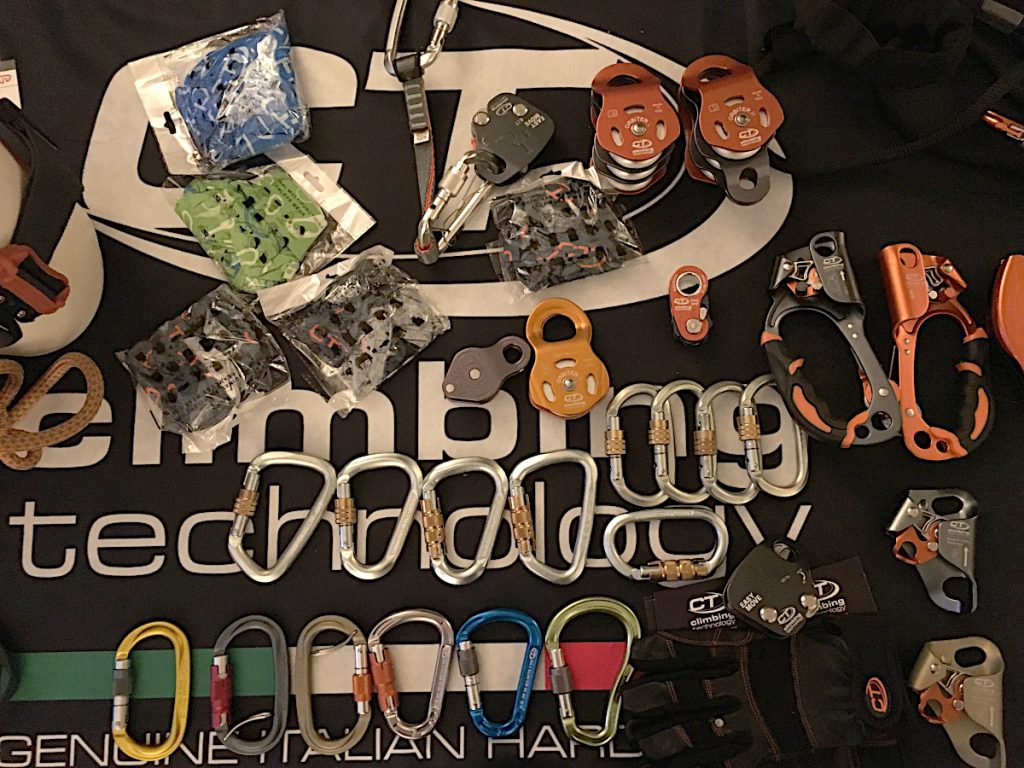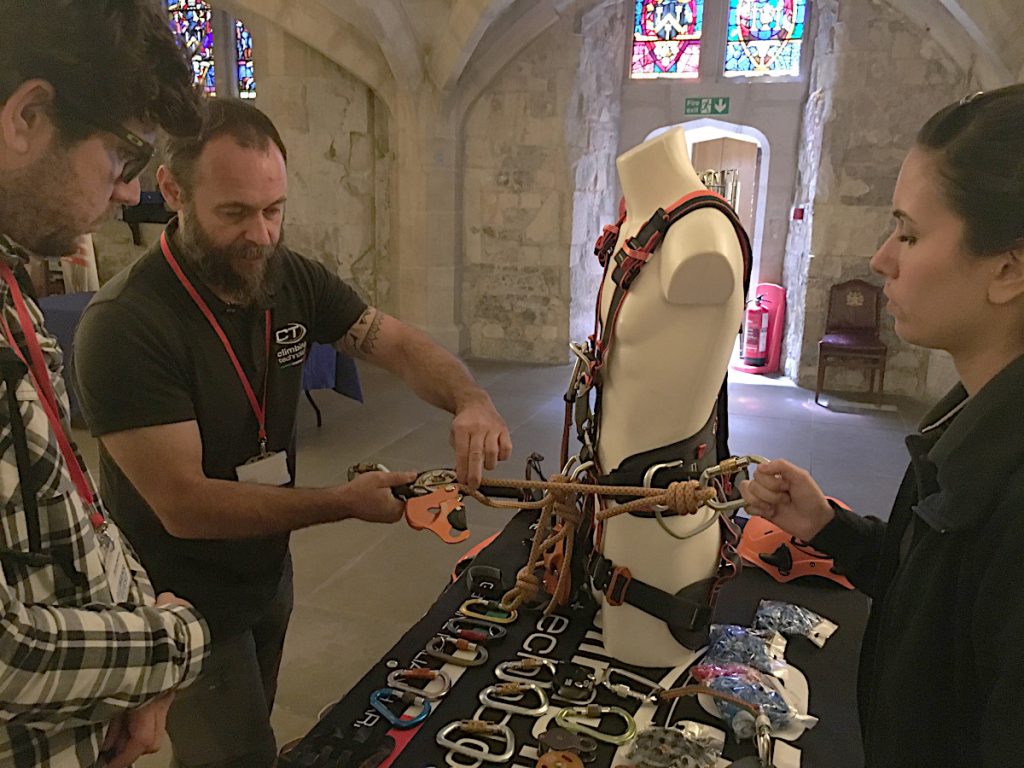 As the day drew to a close, with business cards in abundance and many weary from the city heat, we packed our wares and said goodbye to the Guildhall and the 2018 London Work at Height Seminar (for another year, at least). It's always a privilege to be part of a community who are always striving to be better, not only for the safety of their workers, but also the general public, and the forum the seminar provides for the sharing of knowledge is extremely important to this progress.
Thanks go out to Ben Eke, the organiser of the event, for inviting us to participate, the City of London Corporation and IRATA International for their support, and all of those in attendance who took their time to ask questions and get to know what we're all about at RIG Systems. It was a pleasure, and we hope all who attended enjoyed their day.